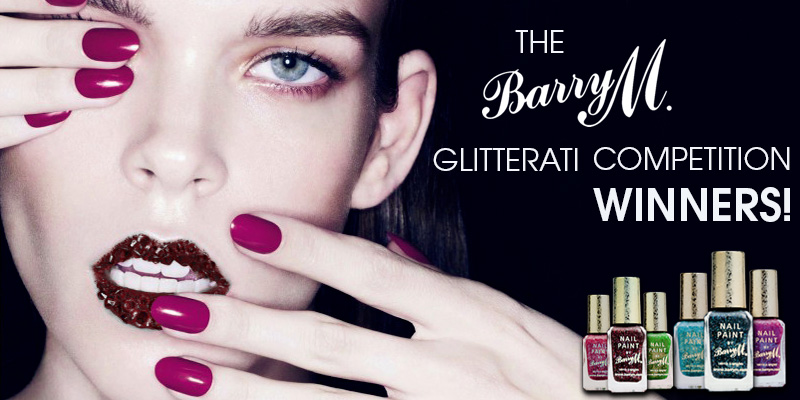 It's an exciting time for us here at @shopcade; the New Year is upon us and once again, we're delighted to announce some @shopcade competition winners! A big thank you to everyone who participated in our Barry M #GlitteratiVIP competition – we've loved seeing of all your glitter looks and without further ado, here are the lucky winners…
We gave several #GlitteratiVIP snappers the chance to win a daily prize which consists of their very own Glitterati Collection of nail colours. Daily prize winner @robyn-ashleighswain shared a fabulous #selfie of herself in a Topshop sequin skater dress, @lottiefollis posted herself in a sweeping gold split leg dress whilst @georgiaroach donned an art deco inspired silver shimmery evening gown. Londoner @piasolly shared her prom accessories (matching silver glitter platform sandals and clutch), veteran @shopcade user @jelly-babyvalentino uploaded a festive glitter outfit pic and @charlottewright5 looked stunning in her purple gown with glitter bust! 
With three runner prizes to give away, these goodies were simply too good to keep to ourselves! What's in the runner up prize hamper? Lucky ladies @danielleanderson11, @irenad and @peexo will be taking home the Barry M Glitterati Nail Paint Collection, two nail files with a corrector pen and basecoat/topcoat, the "Starry Eyed" Eyeshadow Palette and Showgirl Mascaras in both Volumising and Lengthening. For their next party looks on @shopcade, we look forward to seeing them put these products to good use!
Now the moment we've all been waiting for…who is it that's picked up the grand prize? In addition to the treats included within the runner up hamper, @ionascott has bagged black, champagne and silver metallic eyeliners, additional nail files for storing in various clutches and handbags, Natural Dazzle Bronzer and the Barry M Gelly Lip Paint Collection. Having submitted many a #GlitteratiVIP snap, this @shopcade fan has proven herself to be a true Glitterati gal through and through. Congrats and enjoy the prizes girls!