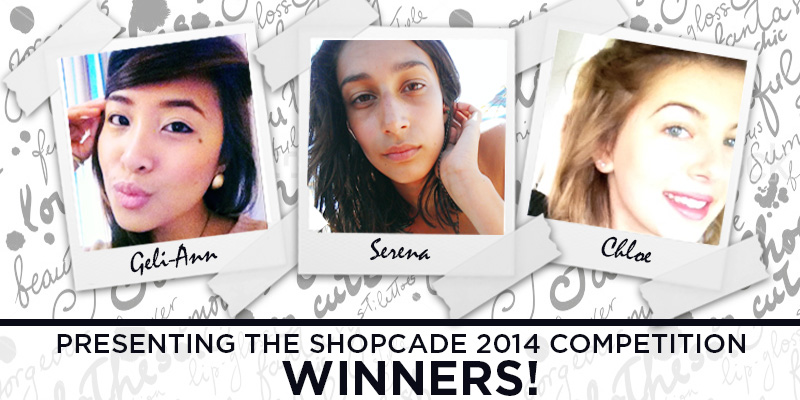 Earlier this year, we launched three competitions for our loyal following of @Shopcade members to win several amazing prizes for themselves and even for their BFFs! Giving them a shout-out here, we hope they've enjoyed the fruits of their labour and we can't wait to organise even more competitions so more of you can join in the fun!
First up, there's @jelly-babyvalentino who scooped the prize for our #JDSports competition with her winning #kingoftrainers pic. Brightly lit and well-framed, this well-accessorised girl knew how to catch our eye with her poised yet focused look. Taking home a brand new pair of kicks from JD Sports, we're in no doubt @jelly-babyvalentino's slick taste in styling will make her the coolest girl on the block! 
Next, our Bank Fashion wishlist winner @serenasboard put together the winning #BankFashion @Shopcade list which you can check out here. Having styled a combo of slogan and graphic print tees, an on-trend biker and varsity jacket, some converse hi-tops and even menswear pieces she'd like to mix and match, @serenasboard certainly knows how to put the £100 prize to use! With her 'Wants' list on Shopcade bursting with the latest grunge and rocker chick looks, we can't wait to see what other lists she'll put together.
Last but not least, the lucky winner of our @Shopcade and #F&F competition #FlipTheGrade is none other than @chloebrookes-h. Submitting a #selfie of herself with her BFF in a fabulous prom pose, her winning look gained 169 likes from friends and fellow Shopcaders. Pictured in a stunning sparkling floor-length ball gown with a white clutch purse, @chloebrookes-h is certainly pretty for prom. As her reward, she bagged a day out with her BFF's as well as £150 from F&F. Not bad, huh?!
For what's hot on @Shopcade right now, check out our Christmas Gifts lists for friends, family and even your co-workers!